Revamp Notice!
This article has been marked for a Revamp. Our users will get around to improving it as soon as possible.
Wait!
Urdenus Ninaithen Dimentos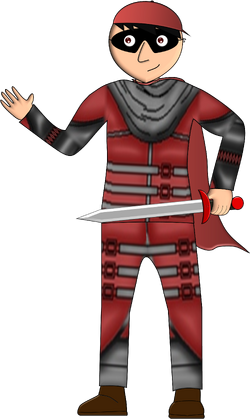 Aliases
Ninthen Urdenus Dimentos
The Prince of Ruion
The Prince of Evil
Story arcs
The Story of Spike Dimentos The Timelord Alliance
Portrayed by
NinthenDimentos Ninthen_Dimentos (Minecraft)
This arcticle is about Ninthen Dimentos. You may be looking for his brother, Spike.
This Universe will Belong to me.
Ninthen Dimentos is a Ruion and the antagonist of the Spike Dimentos Series. He is thought by many to be criminally insane and is fueled by a burnign desire for power and destruction. He has had two forms and is older than Spike by 89 years, although he doesn't always act like it, often acting childish in his murderous glee.
He is responsible for moving Ruion to the Skaro solar system.
The cause of his insanity was due to staring at the Mirror of Evil.