If you have or haven't been paying attention to this wiki recently, (Or you are a part of Hermit's United and live in a hole) you may have noticed that the main page has had a complete revamp. This has been done after our prestigious member Ultracrash has returned to the group. Also Youtuber, and Unitedfilmers1's Graphic Designer, Spikespeed125 has been revamping a number images that have been dotted around the wiki.
The Main Page
The first Change to the Main Page was a revamp of the first image in the slideshow. Then, after Spikespeed125 asked for a fix on the Main Page Ultracrash completely Revamped the Front page to be more accessable and user Friendly, but still professional.
Chrasteon?
Another bunch of revamps that have been made by Ultracrash (TrueFloppy) have been made to improve the articles. Particularly the Character Infobox has been improved to give more information about a Character.
However the revamps to the articles are not the only ones. Random Youtuber and Unitedfilmers1 Graphic Designer Spikespeed125 has numerous updates to images on the wiki which even includes a redesigned high quality version of the Timelord Alliance Logo, The Chrasteon Crystallite Items and even the first image in the slider of the main page. Another thing that spike has contributed are Episode Promotional images for the new episode system. Comparations of the revamped images and the episode promotional images have been made below.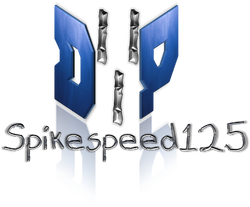 05:55, August 16, 2013 (UTC)